Account Credit Billing Mode
Starting from v2.14 you can choose either to charge your users monthly subscriptions or you can bill them based on their usage, for example:
Dynamic QR code can be purchased for $10.
Static QR code can be purchased for $1.
Those are just example numbers and you can set the billing amount from the admin dashboard.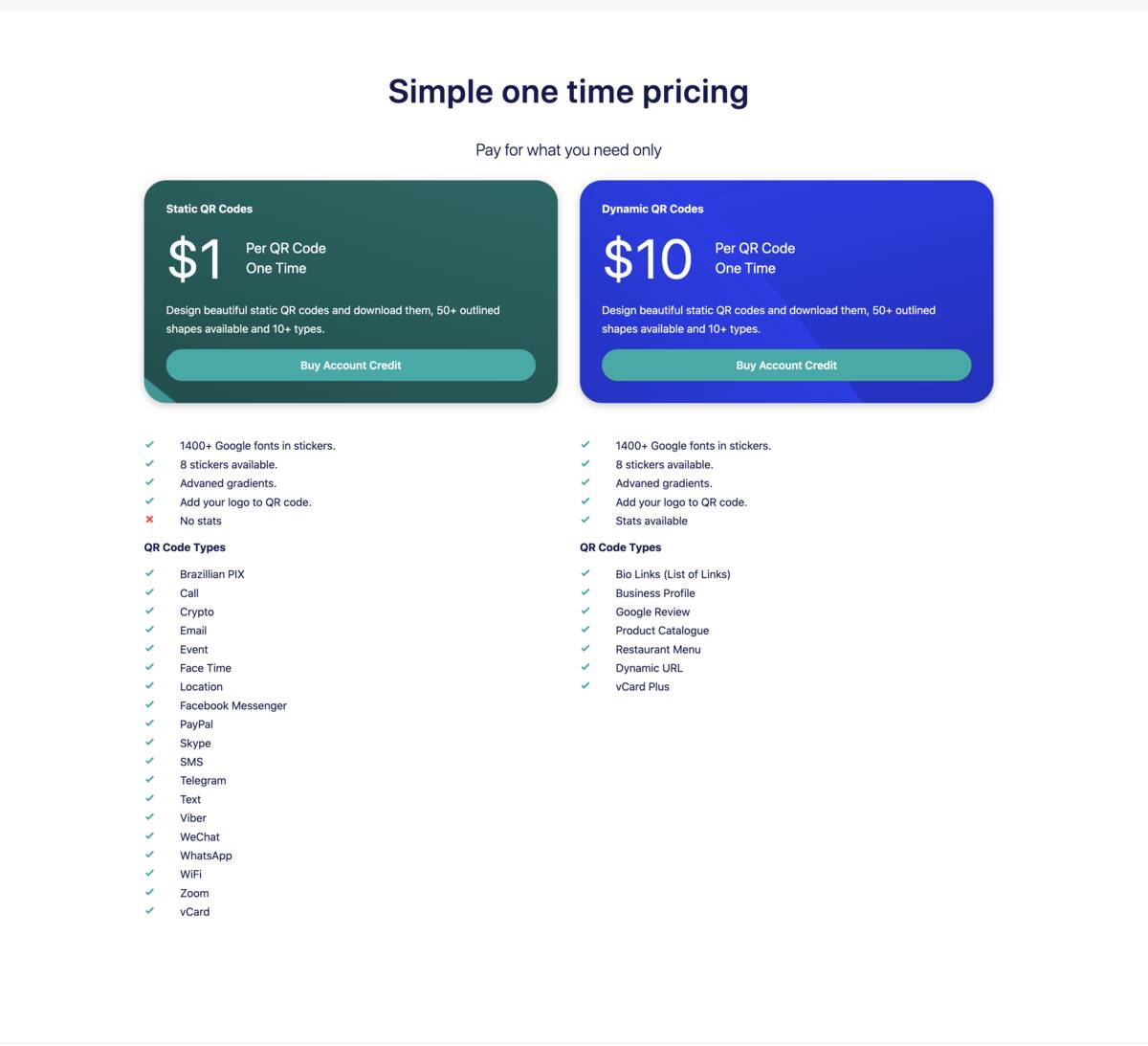 Enable Account Credit Billing
You can enable account credit billing from admin area, System > Settings > Advanced > App Monitization > Billing Mode
Select Account Credit, Save and then refresh the page.

Change QR Code Price
Once account credit billing mode is enabled, a new Pricing menu item will be available under Finance section in the admin dashboard. From there you can change price of static and dynamic QR code types.